Take a left at the giant candy cane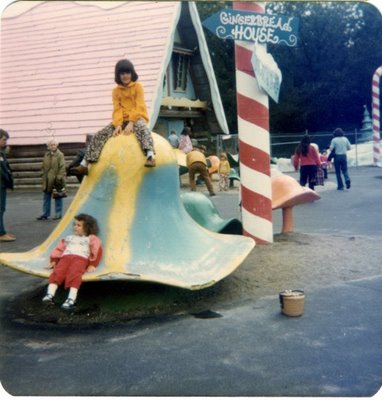 We used to go to a long-gone, local amusement park called
Santa's Village
. This old photo tricked me into thinking it was a winter pic, but really it was my sister's birthday in April, 1976. We Californians have this winter business all mixed up.
If you look on the ground you can see my mom's purse — we used it as a chair when there weren't any toadstools to sit on.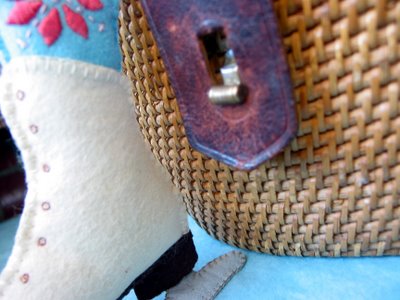 Now I use the purse to hold embroidery floss.
Alicia Paulson
has me jumping through ye olde embroidery hoop as I try to get my handmade presents done asap. Check out Alicia's set of felt ornament patterns
here
.
This ornament is going to my sister because she just went ice skating for the first time in a long time, probably since 1976.
This
is where she went. I told you we have this winter business all wacky.
Labels: Christmas ornaments, embroidery, hand sewing