Heather Ross Sneak Peek & STC Craft Giveaway
Edit: You have to go to the
STC Craft blog
to leave the comment to possibly win a book. Good luck!
If you haven't checked out
Heather Ross' sneak peek
of her upcoming line,
Far, Far Away
— it's extra special good with sprinkles on top. Makes me consider a third in hopes of spawning a girl child.
and
Melanie Falick over at
STC Craft
is wanting to know
what you are making for your Handmade Holiday
. Five lucky commenters will win an STC book of their choice. I've got my eye on
AlterKnits Felt
. That rug! Oo la la, as my two-year-old would say.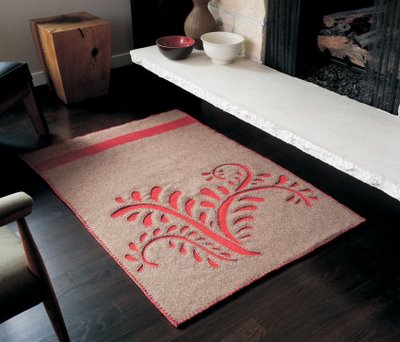 Labels: giveaway, Sneak Peek