Little House-ish
We were gifted six ewes and seven lambs the day after Christmas. It's a co-parenting sort of thing because our
friend's
grazing land wasn't exactly coyote-proof. We're working on some serious fencing at our ranch. For now we have them close to the house with a view of them from our bedroom window. I'm already smitten — We got to see one set of twins be born. Amazing.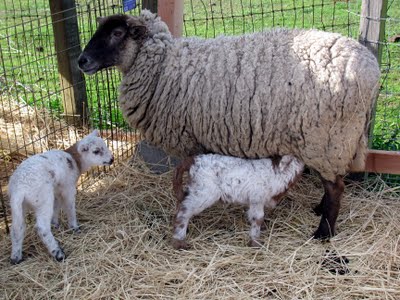 The sheep are a Suffolk/Hampshire cross, I think, with some Mexican hair sheep thrown in.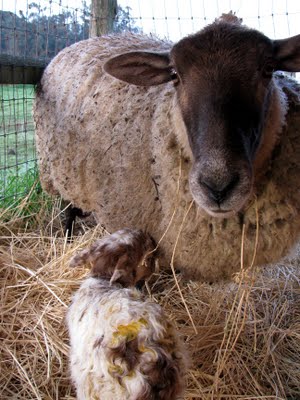 Totally brightening my day yesterday was this gifted wood stove, as well as the time spent with a good friend. The stove lived its working life in a log cabin in Twain Harte, just recently retired to my living room until I find a place to hook it up. Thank you, Matthew!
Labels: "The homestead"