The Must-Try Kale Salad Catch Up Post
Life's been happening at quite a clip around here. I'm learning to juggle two kids at two schools and the requisite participation and meetings at both. Sports, birthdays, field trips, yard work, sewing (two
Nani Iro
shirts to show soon), and an occasional home-cooked dinner are just some of what's going on. Did I mention the vintage, lavender sewing machine that's coming to live with me? Or, that I'm going to
Quilt Market
in Houston? Oh, and there's the story of my husband, the kidney stones, and the ER. I know you all know how it is. Life.
So, on a good day I actually make dinner. I have to do it early in the day or it doesn't get done. These picture were from a good food day: vegetable soup made by both big and little hands (C's not yet two-and-a-half); figs with feta, honey, and balsamic; kale salad with avocado and tomato; and a slice of sourdough with butter.
I know you won't believe me, but the kale salad is really delicious. Really.
Edit: I talked with the friend that shared this recipe with me and she reminded me that there are two more ingredients. Whoops! I left out fresh, minced garlic and nutritional yeast flakes. You sprinkle the yeast onto the kale before adding the dressing. Just add the garlic as you wish. It really is good.
The Must-Try Kale Salad Recipe:
Kale (One bunch or less, depending on how many and how hungry you are)
1 Avocado
1 Tomato
1 Lemon
Nutritional Yeat
Garlic
Olive Oil
Bragg's Amino Acids
Wash kale, coarsely chop, and put in bowl.
I don't dry it because it doesn't seem to make a difference.
Add a little olive oil and toss. Dice an avocado and a tomato and add to the kale. Juice a half of a lemon onto the salad and add a generous squeeze of Bragg's. Toss. Adjust the flavors. You might like more lemon or more Bragg's. My husband prefers traditional soy sauce, but I like the unique flavor of Bragg's. (Note: I googled Bragg's to find a link and fell into the whole soy controversy. For now, I'm going to ignore it and just be happy I'm eating kale.)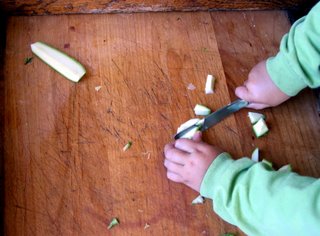 Labels: recipe, What I've Been Up To