Crafty Community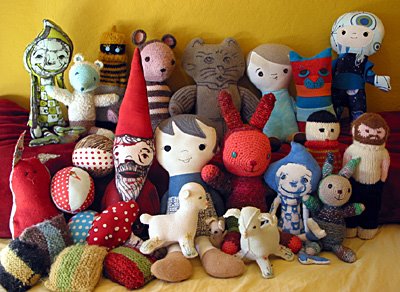 These are almost all the toys that I have made in the last couple of years. They are all the result of being inspired by the work, swaps, and suggestions of other craft bloggers. Some are my own design, some are online patterns, and some are from books.
Here's the list of my inspirations — I hope you find some, too.
Top row
(left to right):
Middle Row
(left to right)
Front row
(left to right)
Phew! Now that was a lot of links. Enjoy!
Labels: batik, cool bloggers, crafty community, crochet, hand sewing, softies